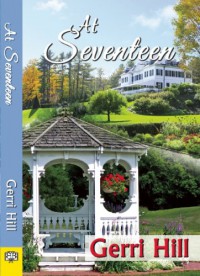 This book got a couple of strongly-worded negative reviews, about it having a rehashed plot, etc. But this is my first Gerri Hill romance so that's not a problem for me. I'm glad I took a chance on it cause it rocks!
What attracted my attention was the rich girl/poor girl premise of the book. I love these impossible pairings. I know the premise is as old as time but the author was able to hash out a very entertaining, angsty and sexy tale out of it.
The two main characters are bff/soulmates as kids and teens. But only when they're alone. The rest of the time, because of their too-diverse social standing, they live in their own respective social worlds and pretend the other one doesn't exist. Things heat up when the adolescent hormones kick in and they step up to become lovers. But our poor little rich girl has her entire life path set out for her by the stereotypically over-the-top meddling mom, which of course, doesn't include the poor girl. Poor girl Shannon can't stand that Madison won't stand up for them and moves away. But even years later, on every occasion the two ladies interact as adults, there's still a lot of sizzling sexual tension.
I love the characters and how they grow as the plot progresses. Not always for the better at first as they live their separate lives in misery for one and apathy for the other. There's lots of angst before they find their way back to each other again. The plot may be trite (but isn't all of romantic fiction?) but the author's skill and versatility (amazing that she's got 20+ books) makes it most enjoyable.